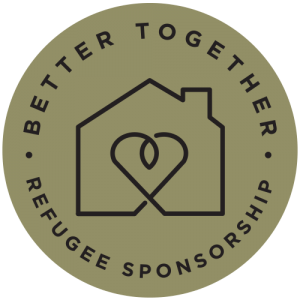 St. Andrew's is a part of the Better Together Refugee Sponsorship. This group is comprised of eight churches, many community organizations and businesses. The group has come together with the stated goal of bringing seven families to the Northumberland area. We are fortunate that many people in the area have stepped forward to lend aid to this worthwhile cause.
Providing aid to refugees is deeply rooted in the gospel. The words of Jesus speak to this,
"…I was a stranger and you welcomed me…" – Matthew 25:35
As a community of faith the only response to such situations is one which welcomes displaced people with open arms. To allow them to have the freedoms which we enjoy here in Canada. We recognize that our actions will not end the conflicts and disasters which spark refugee crises. However, we believe that offering the hope that is found in Jesus Christ demonstrates to all that there is an alternate path.
How Can I Help?
As a partner of the Better Together Refugee Sponsorship you can support this initiative by making a donation to St. Andrew's Presbyterian Church. Please mark on your cheque that the money is designated to the 'Better Together Refugee Sponsorship.' As a non-profit, voluntary, community organization 100% of all money donated goes directly to supporting the families which will arrive in Canada.
Where to Learn More?